While most of you will still be asleep i'm starting to propose you some events for an all around felicitous saturday night!
When
: Saturday, April 16th 2011, from 4pm
Where

:
Steinstrasse 26

, 10119 Berlin, Germany
After your first Yuuray-Cin-Cin it's time to let youself be enchanted by

Paolo Grassino's

exhibition at the

Delloro Arte Contemporanea Gallery
! The curator Elena Forin is pleased to present selected works from the italian artist's series 'Flüssige - Sachlich'.
Next to the known visual sense this time also your sense of hearing will be attracted by Grassino's sound installation '

Armilla

'. This work is inspired by a tale from '

Città Invisibili

' from

Italo Calvino

in which a city is completely built of water pipes. 'Armilla' reveals the undiscovered and transforms daily sounds into an experience of electronic liquids.
After jumping into the ocean of vibrations you will find Grossino's sculpture '

Deriva

' in the project space next door. This artwork is born by the elements of different machines and waste materials being reshaped and reabsorbed by the flow of water and time. It's nature's intellegent circle of regeneration in which colours are changing due various natural factors, water turning iron to rust and back to iron again.
When
: Saturday, April 16th 2011, 7pm
Where

:
Delloro Arte Contemporeana Gallery, City Quartier DomAquareè , Heiligegeistkirchplatz (Karl-Liebknecht-Str/Spandauerstr.), 10178 Berlin, Germany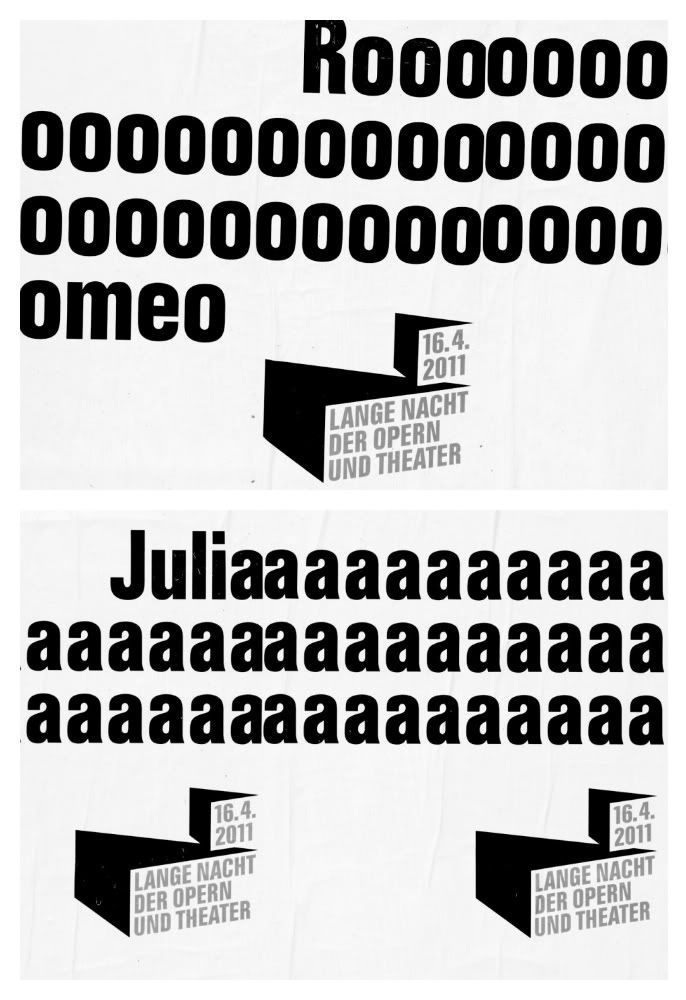 And now, after you have indulged yourself with Yuu-Styles and artworks of Paolo Grassino my menu is offering you the next feast for your little artistic heart. On this saturday night Berlin hosts the

3

rd annual '

Long Night Of Opera And Theatre

'. Altogether 60 stages will show about 200 venues lasting for just 30 minutes and the shuttle bus service with seven different routes is provided to help visitors reach the various theaters on time.
This night is full of musicians, dancers, acrobatics, actors and performers that the last thing you should do is sitting at home alone
!
When
: Saturday, April 16th 2011, 7pm - 1am